Chicopee Lift Tickets
Lift tickets can be purchased in person at Guest Services on the day of your visit.
| Ticket | Weekday | Weekend & Holiday |
| --- | --- | --- |
| All Access* | $53 | $58 |
| Learning Centre* | $37 | $42 |
| Tot* | $22 | $24 |
| Night* | $41 | $41 |
*All Access tickets are valid for the entire day of operation.
*Learning Centre tickets are valid for use on the Littlefoot carpet lift and Tenderfoot chairlift.
*Tot tickets are for riders born 2016 to 2023.
*Night ticket hours are 7:00pm to 9:00pm
*Learning Centre tickets may be upgraded to All Access tickets at anytime for $16 + HST.
Plus applicable taxes.
Chicopee reserves the right to alter or change ticket pricing at any time.
Please Note: Chicopee reserves the right to close or reduce operating hours, facilities, lifts or runs without notice to the public; based on weather, available terrain, snow condition, mechanical reason, slowness in business, if it is not feasible to operate, or for any reason outside of our control.
Equipment Rental
Step out of the rental shop and onto the hill - it's just that convenient!
• Ski rental packages include skis, boots, poles, and a helmet.
• Snowboard rental packages include snowboard, boots, and a helmet.
For those under 18, a parent/legal guardian must be present to rent equipment.
Single item rentals are available upon request [example: skis only, boots only].
Chicopee Rental Assurance: A credit card is required for each rental. A non-refundable $1 + HST assurance fee must be paid by credit card to rent. This fee allows consent to charge the same credit card $500 + HST if the equipment is not returned, or if the equipment is damaged while in the care of the renter.
Lesson Program Rental Lease (Seasonal): Any participant may register for the rental lease program, offered to those participating in our 9-week lesson programs. Quantities are limited, and participants are served on a first-come first-served basis when registering. Contact guestservices@chicopee.ca for further information and payment.
| Rental | Weekday | Weekend & Holiday |
| --- | --- | --- |
| Ski/Board | $45 | $50 |
| Tot Ski/Board | $32 | $36 |
Plus applicable taxes.
Tots are riders born 2016 to 2023.
Lessons
Chicopee's Snow School Programs are all about developing your skiing and snowboarding skills through unique, fun-filled experiences! Experiencing the feeling of freedom and promoting an outdoor lifestyle is key in our lesson programs. Whether this is your first time on snow or you're looking to improve your skills, the adventure will captivate you for life.
Learn More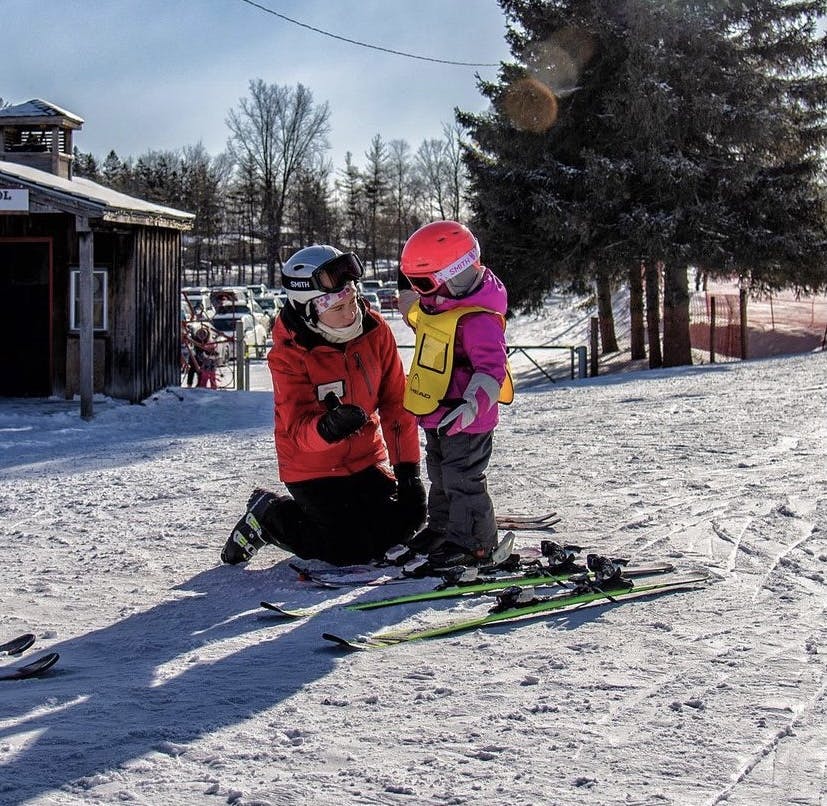 Schools & Group Visits
Chicopee welcomes you to participate in our winter school/group programs. As a premier learning facility, Chicopee offers a safe environment for students to spend some time in our outdoor "classroom".
Whether you're a first-time skier or a seasoned pro, we're happy you've chosen to include us in your day!
Learn More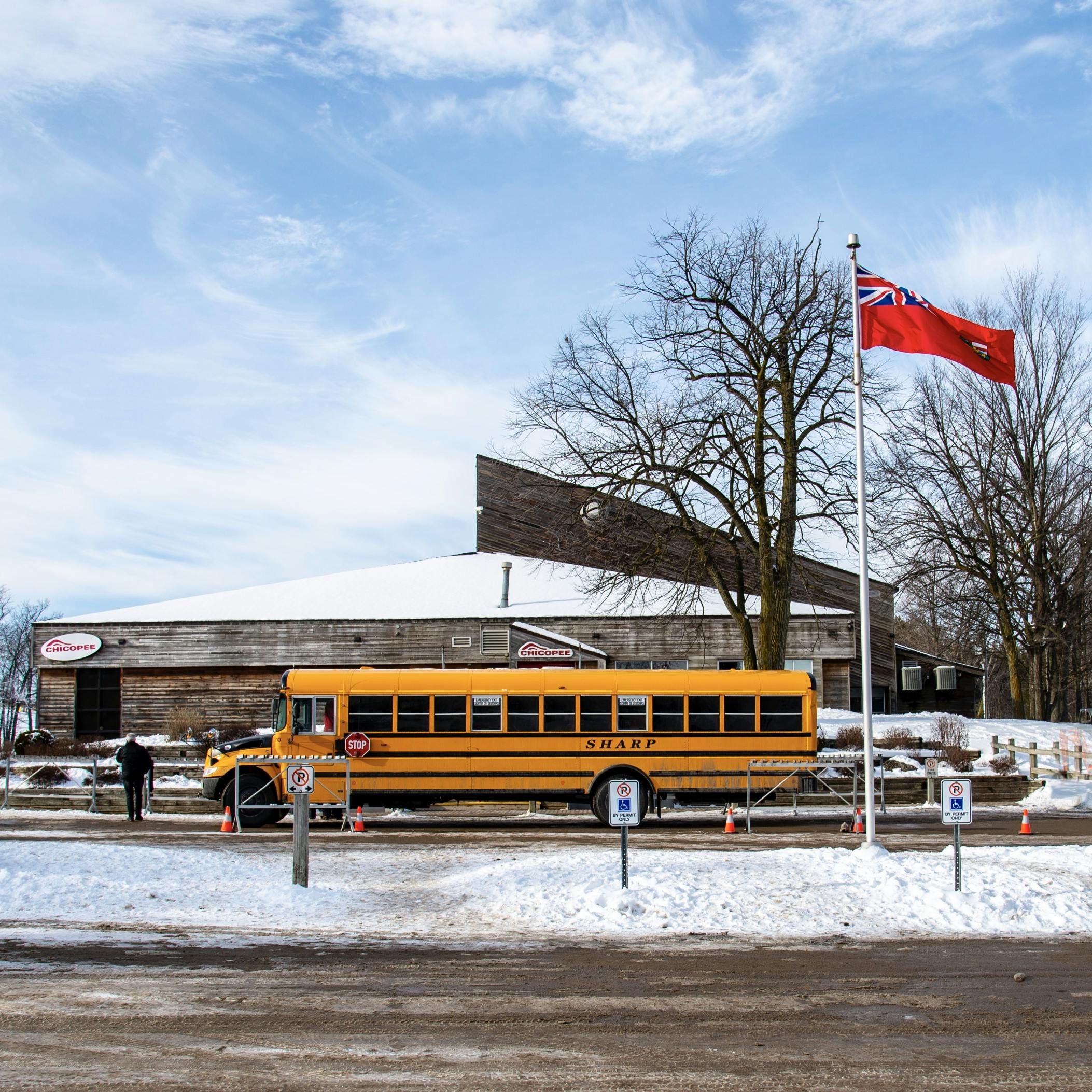 Special Events
Have skiing and snowboarding be your next team building event. Chicopee's snow pros will work with you to build on your skills and set new challenges. Complete with on-site catering and rentable meeting spaces, Chicopee offers a wide variety of event packages for you to choose from.
Host your next Christmas Party at Chicopee. With a beautiful view of the slopes, what could be more festive? Chicopee is centrally located to the Kitchener-Waterloo, Cambridge, and Guelph areas, close to highways and accommodations, making it a great choice!
For more information, please contact our events coordinator.
Contact Us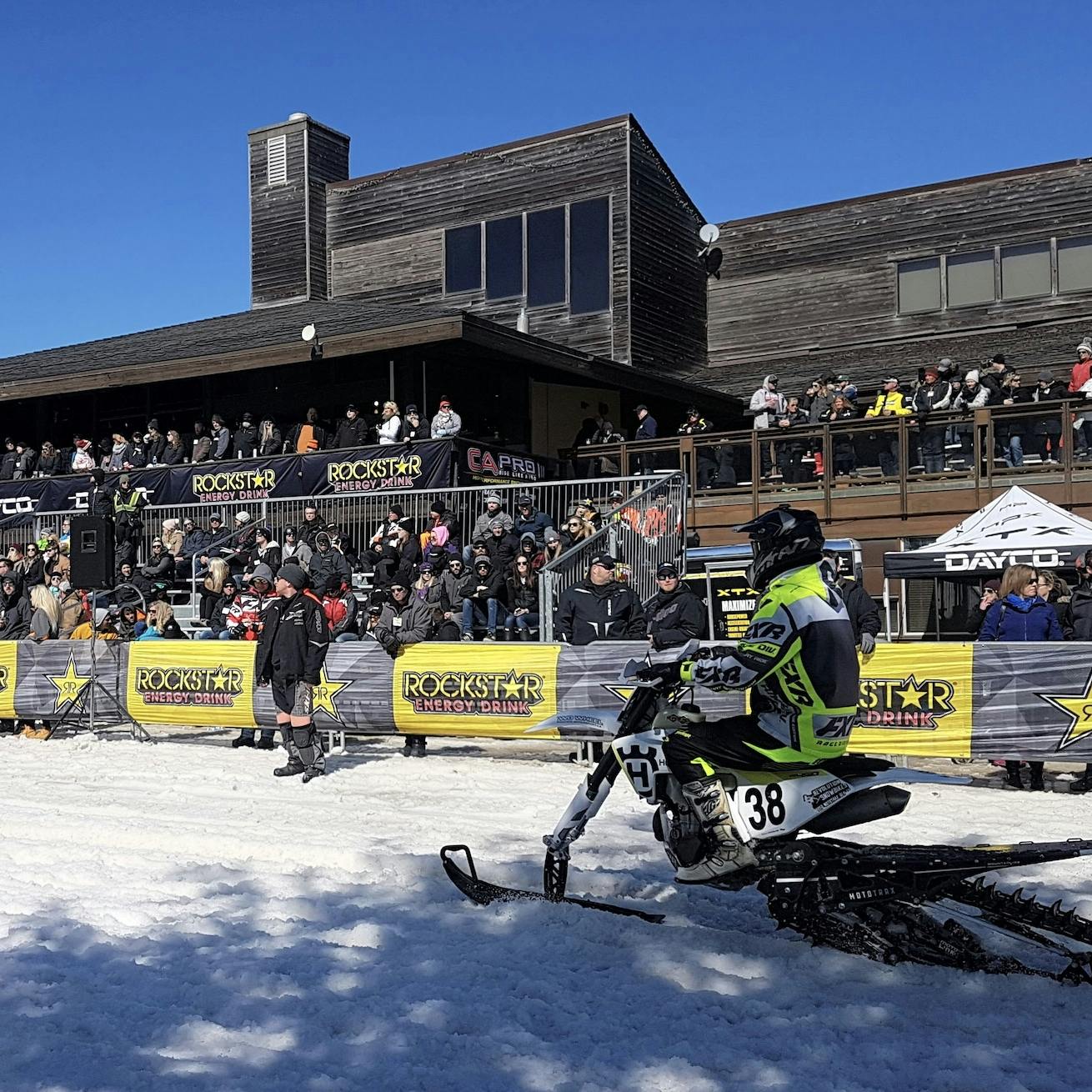 Tech Shop Services
Keeping your equipment in good shape can make your on-snow experience that much better. Visit our slope-side tech shop for all your equipment tuning needs.
Full Tune cannot be done on skis under 140cm in length or snowboards of any length.
Tech turn around is usually 3 to 5 days. Minor adjustments are based on tech availability, we may not always be able to do them on the fly.