1934-1939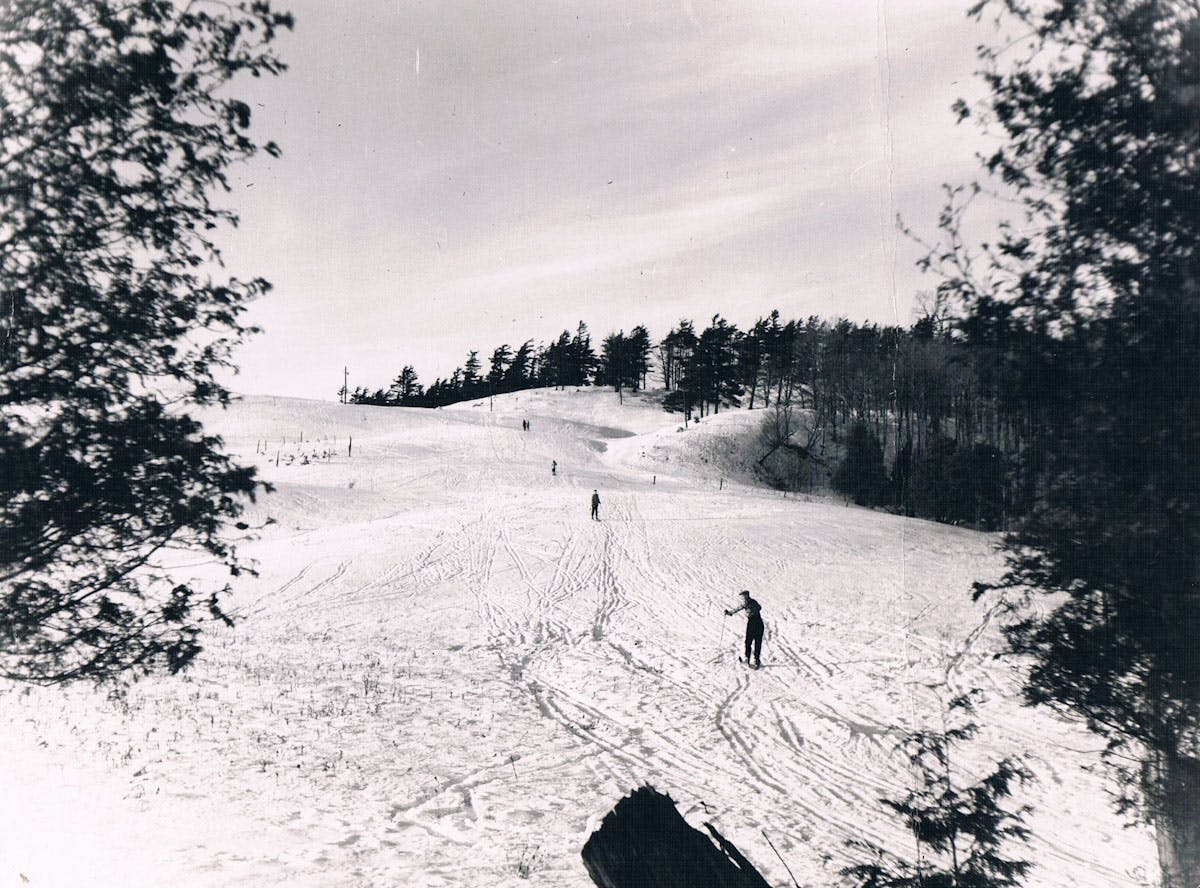 Club started by number of local businessmen "The Dutch Companee."
First ski season, presidency of Clare Duffus, the Club attracted 200 members.
Second season the club publish its own newsletter, The Chicopee Skier.
Most distinctive features of the pioneer period was the thriving social life.
Controlled & safe skiing was emphasized at the Chicopee from the beginning.
1st hills were 'Front Hill' & 'Sumac Hill' named for the heavy sumac growth.
In 1935 the first hill lights were provided by battery powered auto headlights.
In 1936 a new 115-foot and the 45-foot junior jump were constructed.
In 1936 pre-season dry land training and organized ski lessons started.
1936/37 membership cost: Senior men $2.50, women $1.50 and juniors 50 cents.
1940-1949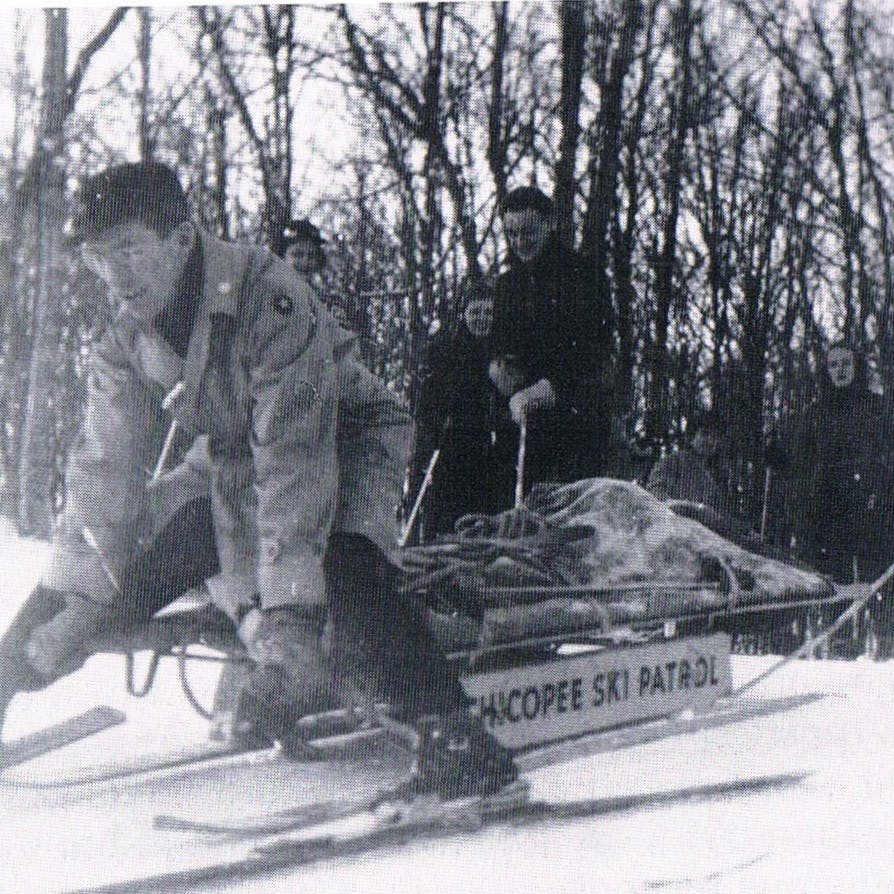 Second World War lead to a decline in memberships and finance.
Formation of the first Racing club.
10th Birthday party, 200 members.
Social life very important to Club's spirit.
Membership grows to 1,300 members.
New senior jump replaces old one.
1941/2 Chicopee ski school and ski patrol established.
1945 First electrical rope tow on Sumac Hill.
1947 new 770' rope tow on North.
1948 Halliwell house built by volunteers.
1950-1959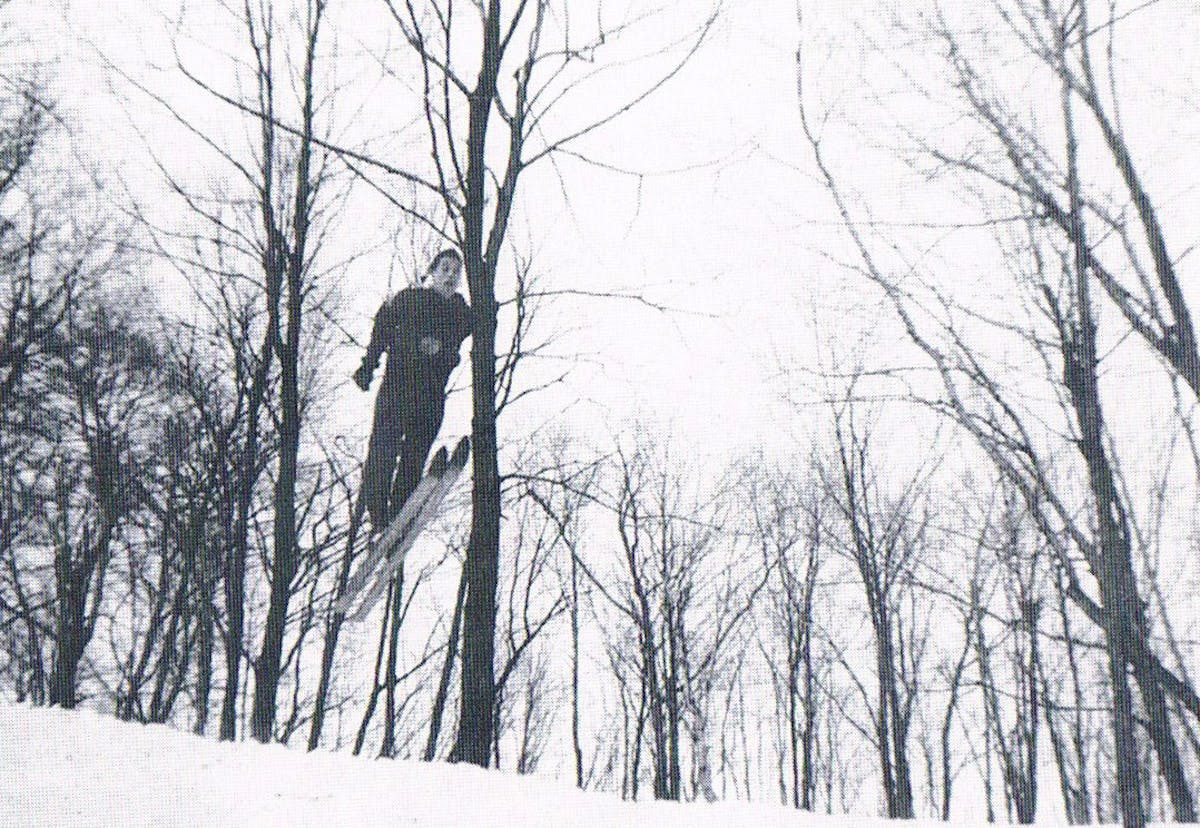 Chicopee hosted their first Nordic Ski Jump Competition.
Annual ski trips to Mont Tremblant.
Skinanigans, Slush Mush and Obstacle course events.
Ski School now has 174 participants.
$1.00 per lesson or $5.00 per season lessons.
Chicopee participates in province wide ski competitions.
Urgency of plans to purchase Chicopee Lands.
Rekindling of famous "Chicopee Spirit".
Ski Patrol wins Carling Trophy.
Memberships grow to 1,000 in 1950 and fall to 137 in 1955
1960-1969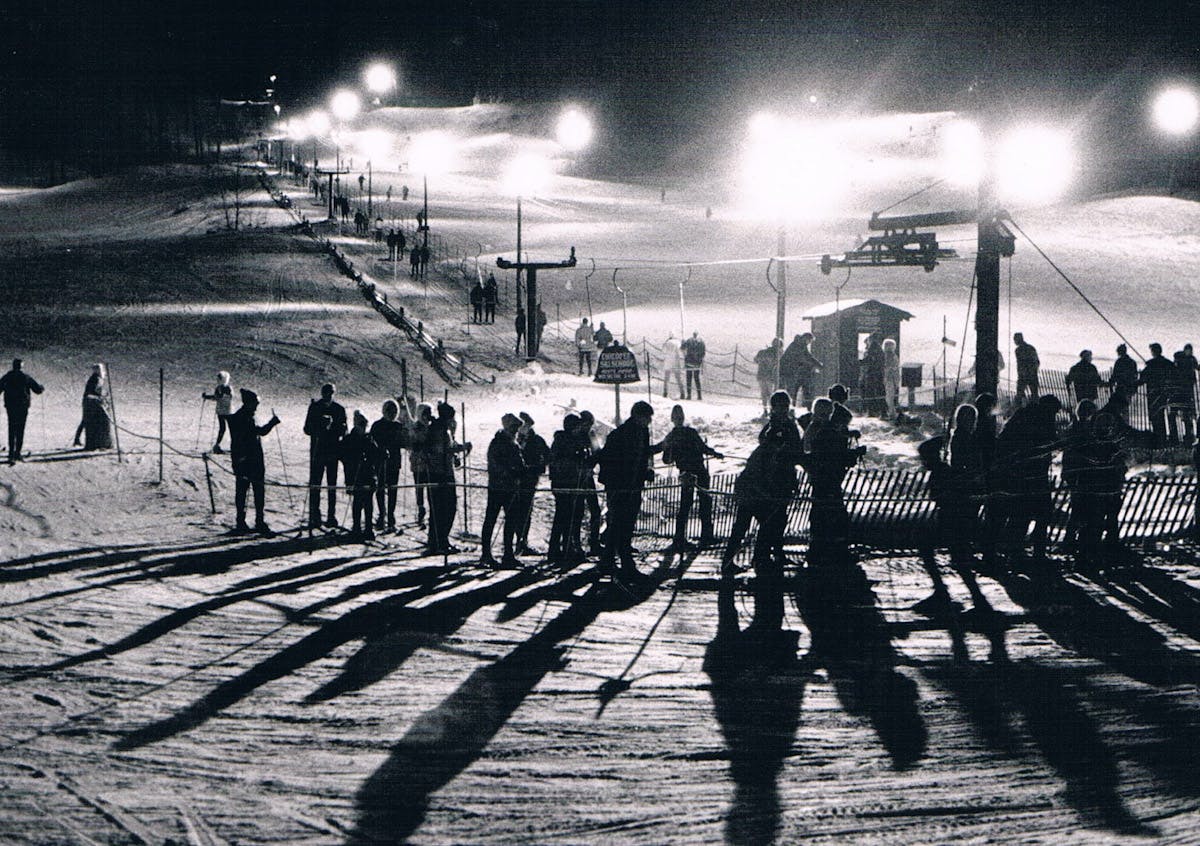 Chicopee Board proposed $16,000 land purchase.
GRCA becomes new Land Owners.
New ski runs, rope tows, improved lighting.
First Management team, ski rentals, and catering.
1962 first First-aid post to help injured.
1966 First year of snow making ability.
1968 Artificial pond dug out and constructed.
1968 First T-bar on North Hill moves 1,200 skiers per hour.
1968 Nancy Green Ski League Racing.
1969 Construction of new Ski Chalet for $190,500.
1970-1979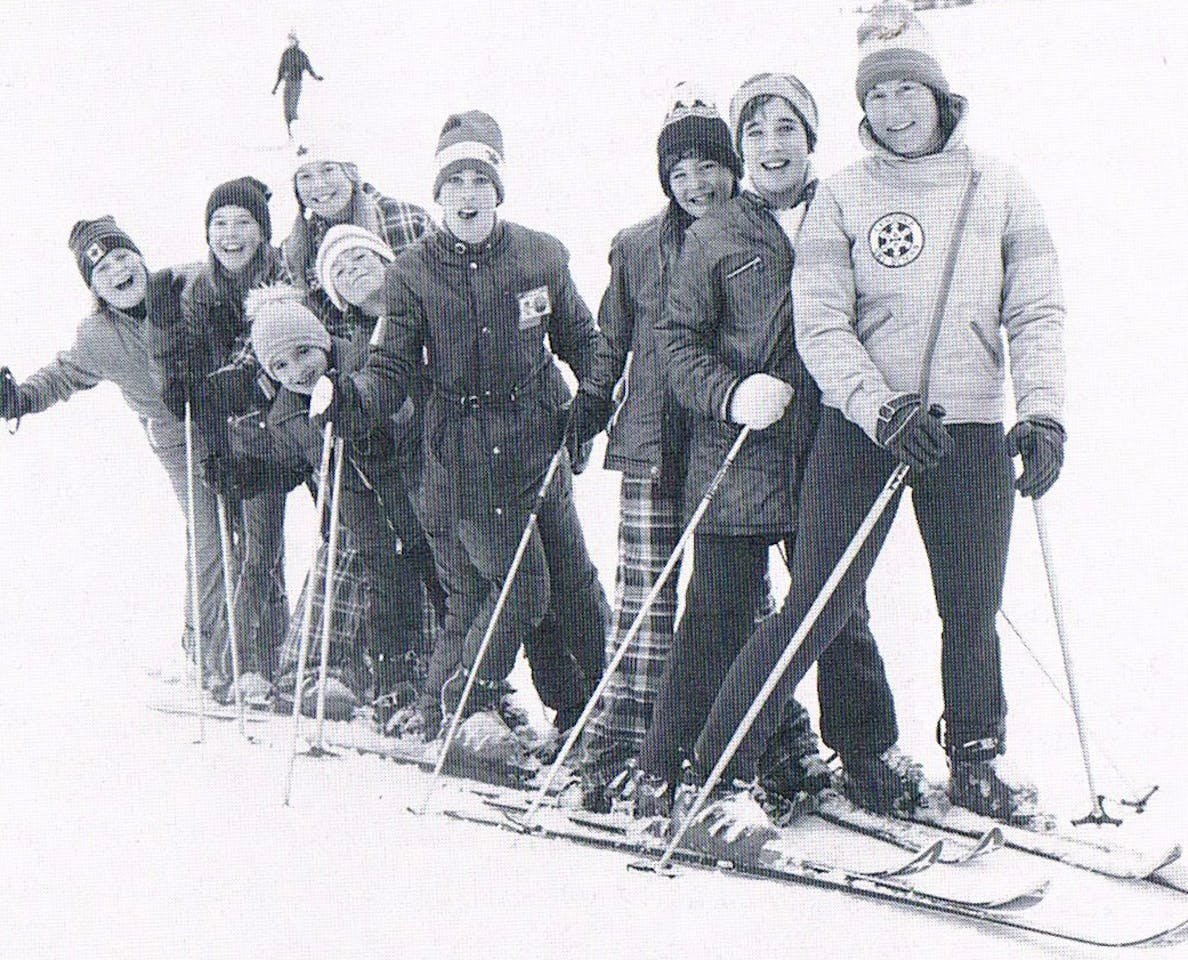 Explosive Growth to 5,554 Ski Members.
First new 25 year GRCA agreement for land.
Consulting firm hired for solutions for club's future.
Cross country skiing available.
Chicopee now a well established first rate ski facility with exceptional Ski Patrol.
Ski Racers 30+ yrs old, formed Teams.
Hiking and Picnics a big part of summer fun.
1972 Ski School offered instruction to people with disabilities.
1975 Chicopee celebrates its 40th birthday.
1979 Chicopee Horseshoe and Broomball Leagues.
1980-1989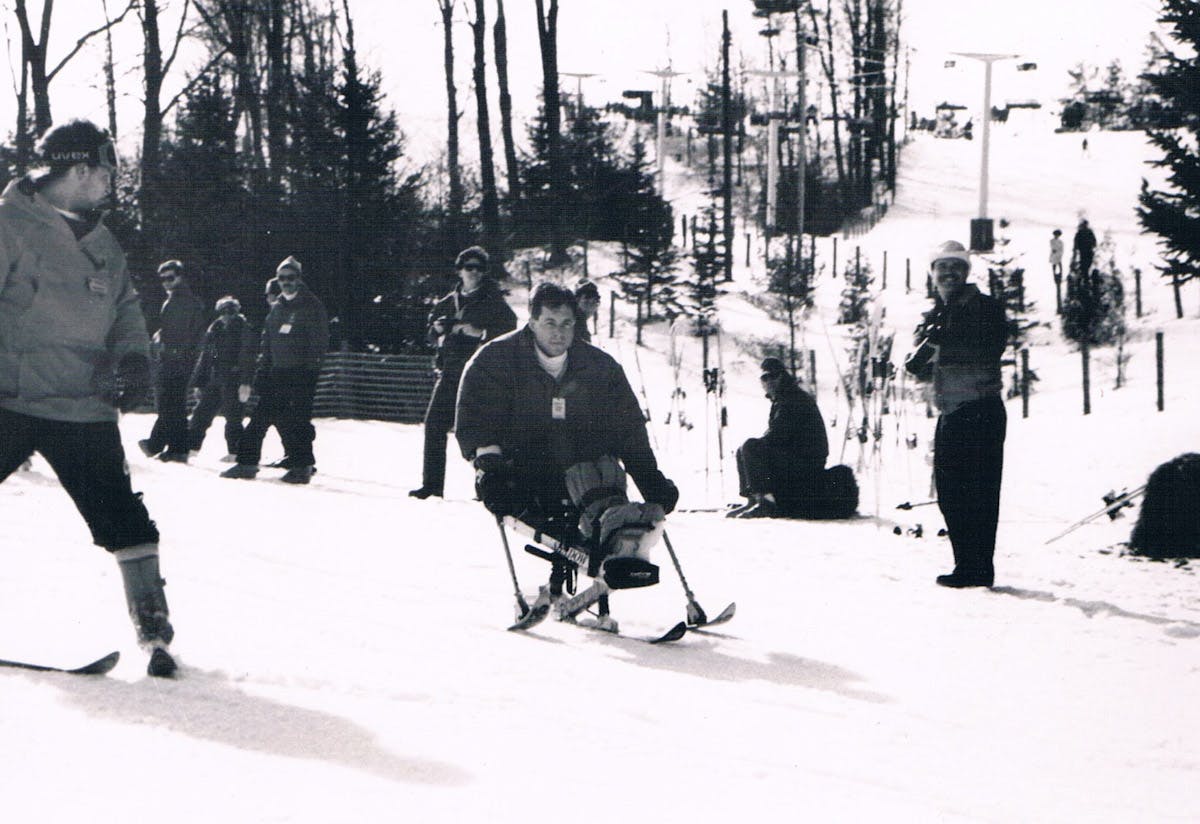 Opened under a shadow of uncertainty with cash flow problems.
Peter Schwirtlich and Members loaned money to the club.
New operational philosophy, concentrating on Families.
Clean new dirt from Freeport Hospital used to heighten hill.
New Varga Plan for future expansion plans.
Building of new Apple Bowl and Tenderfoot Hill.
1983 50th year Anniversary celebrated.
1984 Ski Friends program developed.
1987 New Lounge in Chalet.
1987 Ontario Track-3 Ski Association created.
1990-1999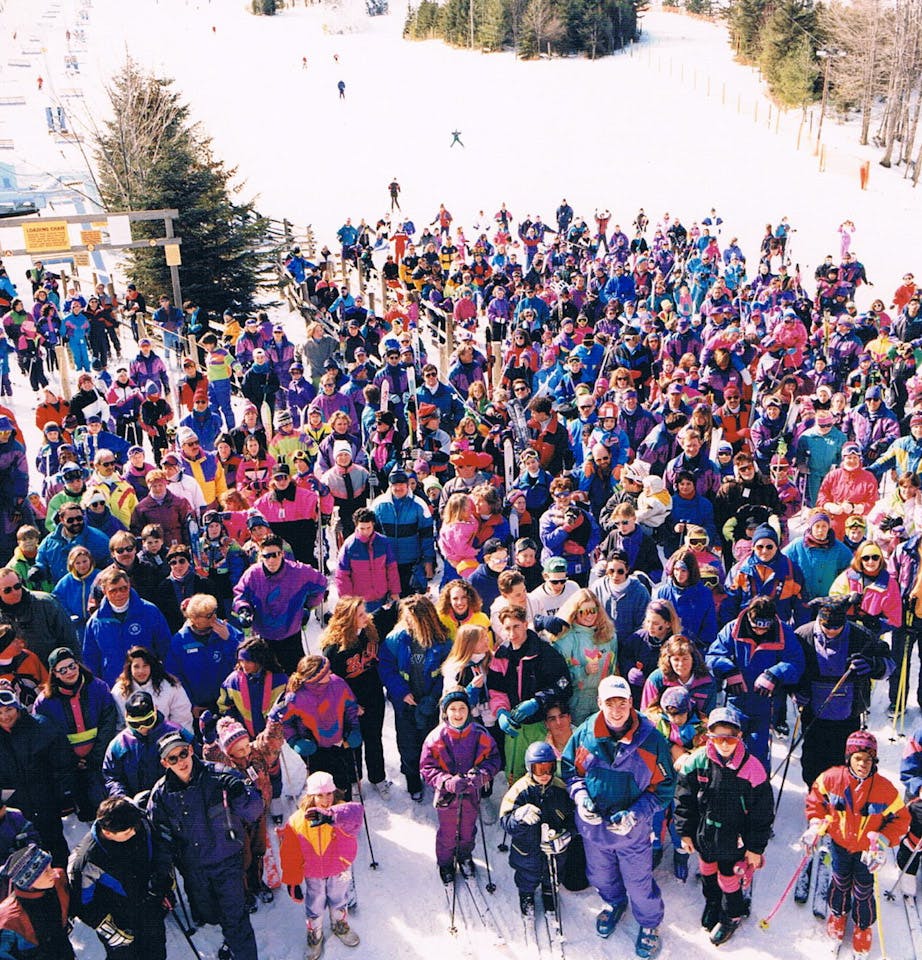 The Tenderfoot T-bar replaced with new double chair lift.
New state-of-the-art compressor house increased snow-making capacity.
New hydro facilities, providing adequate and centralized power for lighting.
Racing program continues to grow to 300 racers .
Replaced the quartz hill lights with modern metal Halide fixtures.
1991 New Apple Bowl Hill and a new modern Apple bowl lift added.
1992- 140 people with disabilities involved in the Track 3 programs across Ontario
1993 Racing Program expanded to over 300 racers.
1993 Katerina won the World Cup gold medal in combined freestyle category.
1993 Ski school employed 13 full-time and 45 part-time employees.
2000-2009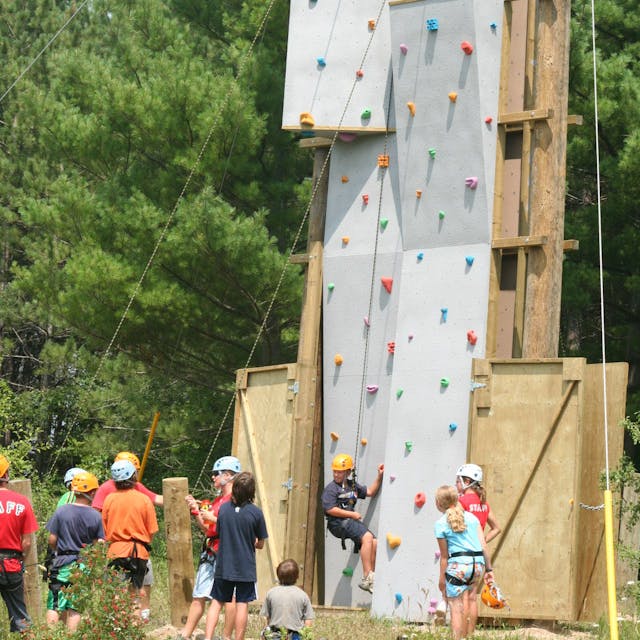 Opening of the new Beginner Center.
Birth of the Kodiak Bear called " KODI " as new Mascot.
New Volleyball courts built with 24 teams participating in leagues.
McMaster Sports opens new retail store.
New summer programs: including High ropes, Climbing wall, mountain biking.
Chalet upgrades: new Guest service area, Admin centre, new Racing center.
New Website, Facebook, Twitter, and Wi-Fi available in chalet.
2002- New 2 Hour and 4 Hour lift ticket options.
2003 - New 400' Surface Lift for Beginner Centre.
2010-2019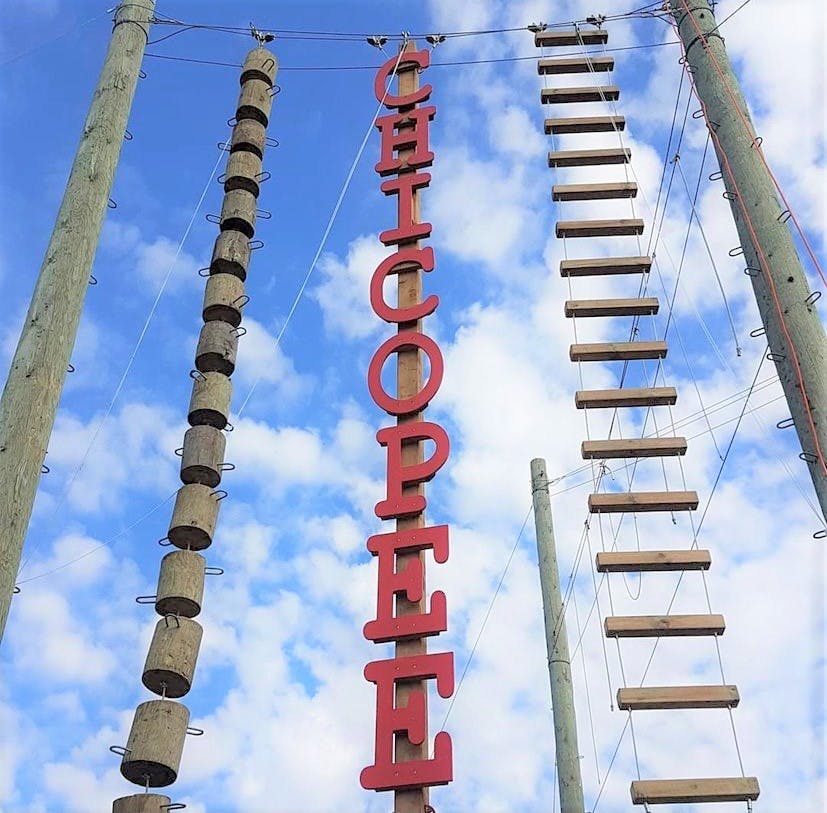 Celebrated Chicopee's 85th Birthday
Installed an updated vertical challenge course
Membership and lesson growth
Saw the start of the COVID-19 Pandemic