As soon as it gets consistently cold enough, Chicopee's snowmaking operations begin. Although it's a labour intensive job, the concept of snowmaking is fairly simple. Pressurized water and compressed air are forced through the head of a "snow gun", creating small "snow" pellets. These then build up in piles on the hill and are spread out by the groomer to create the runs and features at Chicopee.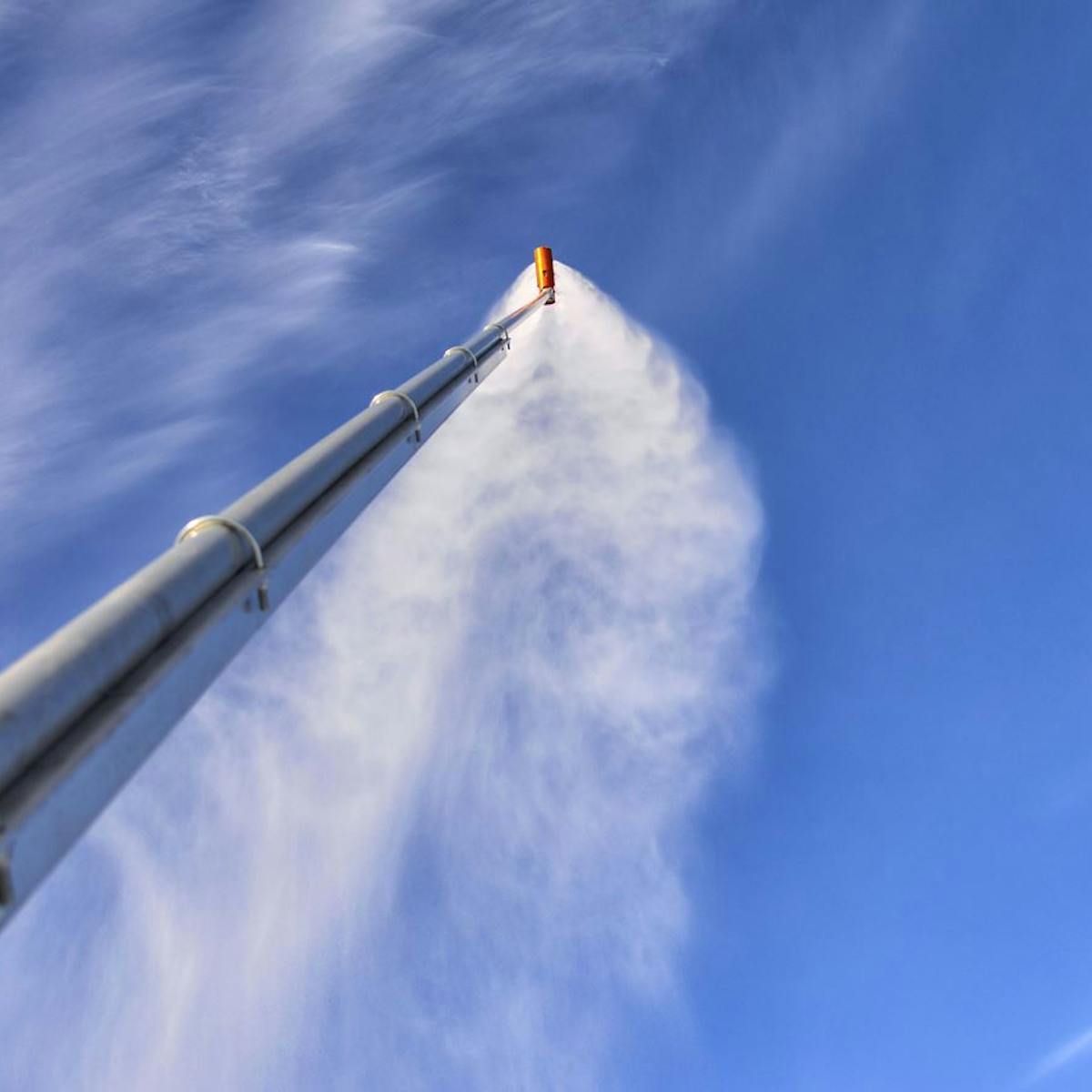 Snowmaking is largely dependent on weather conditions. There are specific temperature ranges, relative humidity, and wind conditions that allow for snowmaking conditions favourable for maximizing snow output and quality. Our snowmaking team can make snow at consistent temperatures of -3 degrees Celsius, but waiting for colder temperatures (-7 degrees Celsius) allows for visible and faster snow accumulation.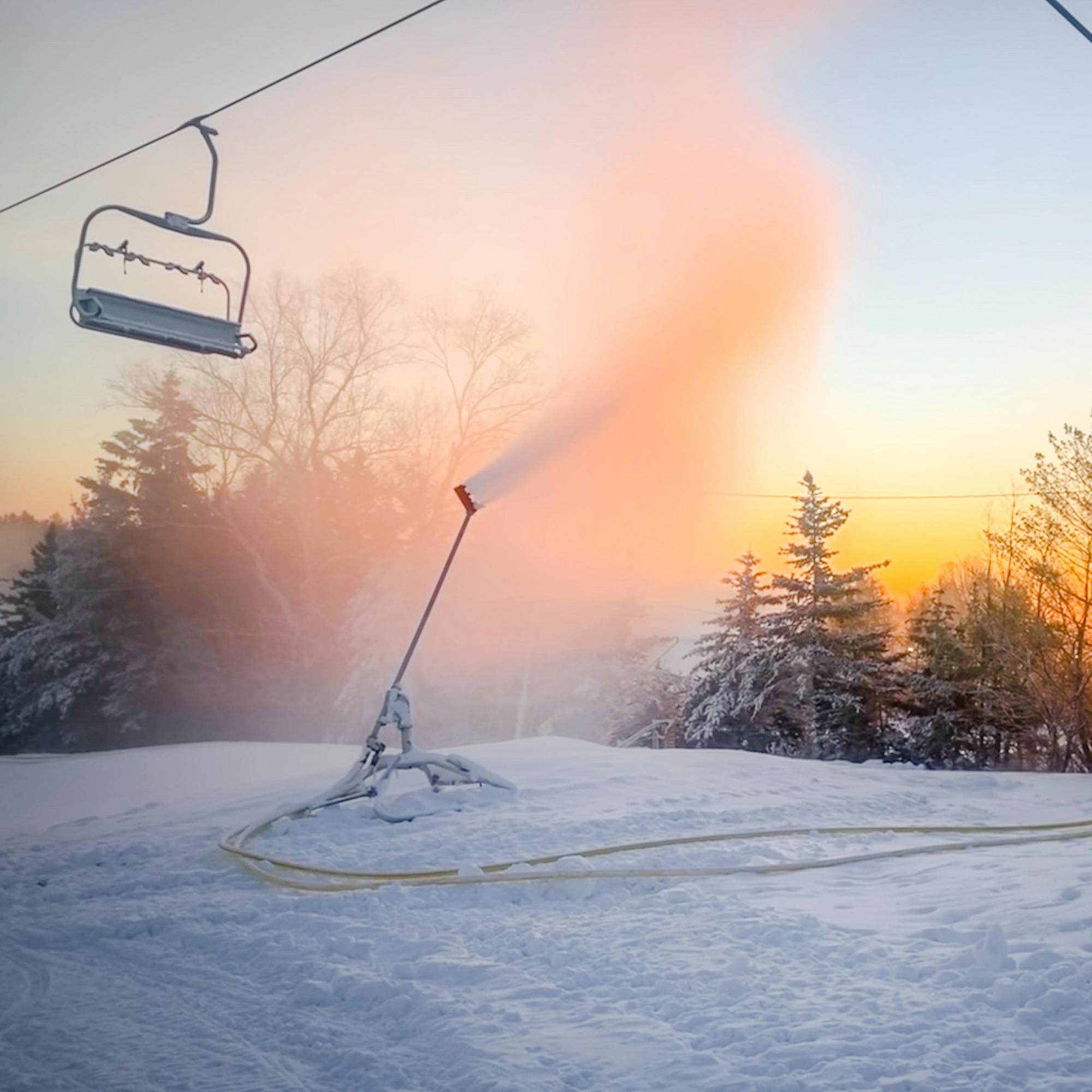 Chicopee uses the water from our ponds mixed with a snow inducer and large pumps to get the water through the pipes, valves, and hoses to the snow guns. The snow inducer is derived from a naturally occurring microbe that acts as "impurities" in the water, giving the water molecules something to grab on to as they crystallize and freeze. Although snow can be made without the snow inducer, it would require much lower temperatures, higher quantities of water, and more power to do so. Studies show that the snow inducer used at Chicopee and around the world (Snomax) poses no risk to the environment or people, as it is a naturally occurring biological material already found in the air.
The compressor house at the top of North provides the compressed air for the snowmaking process. Once pumped to the top of the snow gun; the air and water meet and are fed through nozzles. Combining the two at high pressures allows for the water particles to get broken up and freeze before settling on the ground.
Our snowmaking team monitors the pumps, compressors, hoses, and snow guns closely to ensure everything is working and safe. Snowmakers work long shifts to keep the snow guns running pre-season so we can enjoy a ski/snowboard season that lasts as long as possible. Even with global warming and a decrease in average snowfall, ski hills like Chicopee have been able to keep their doors (slopes) open thanks to snowmaking technology!